HANOI DAEWOO HOTEL UNVEILS THE 2022 MOONCAKE COLLECTION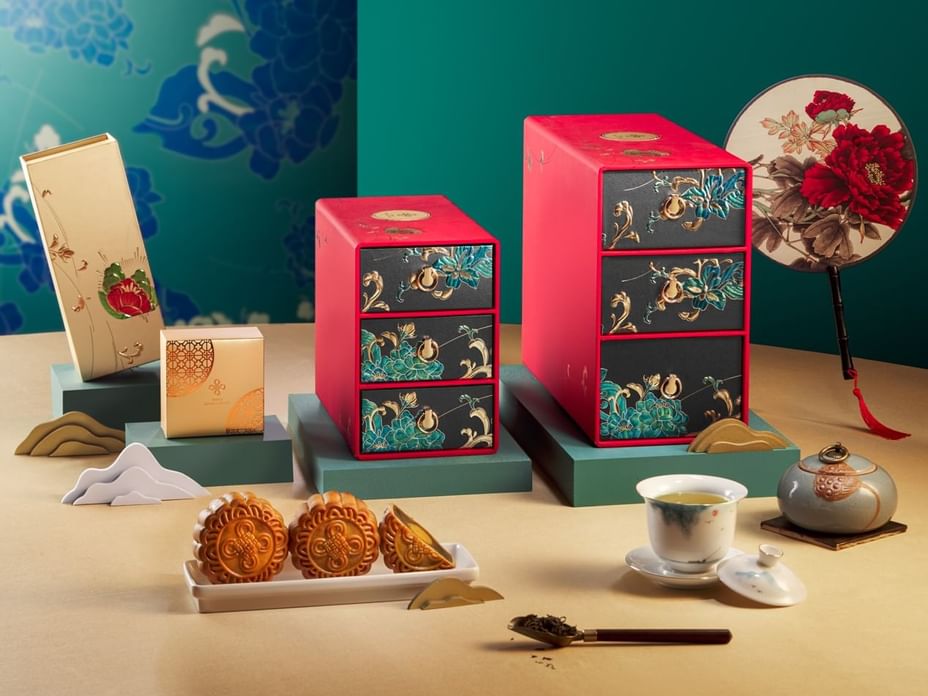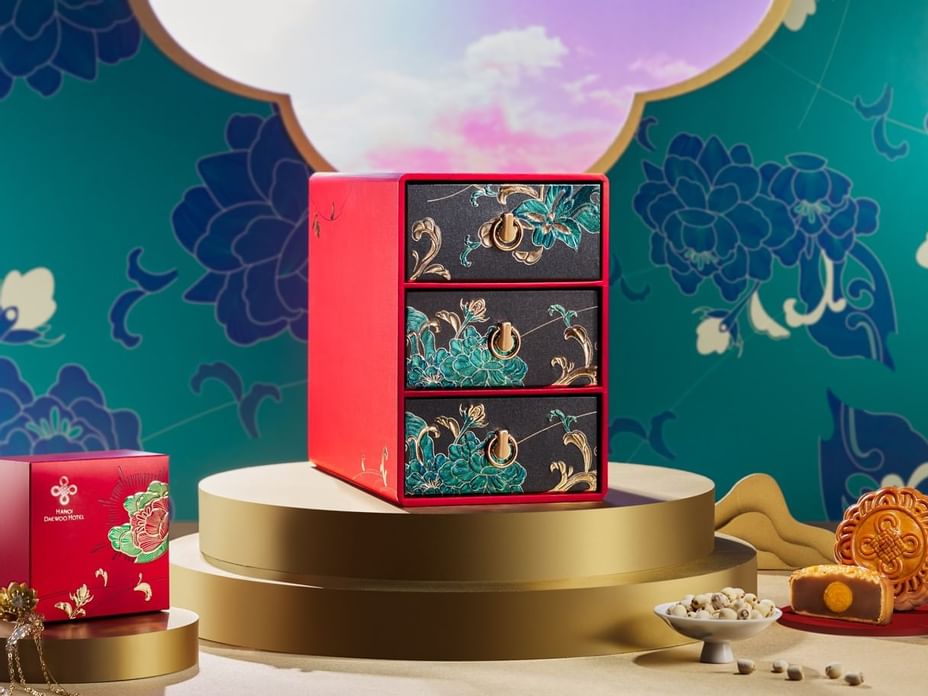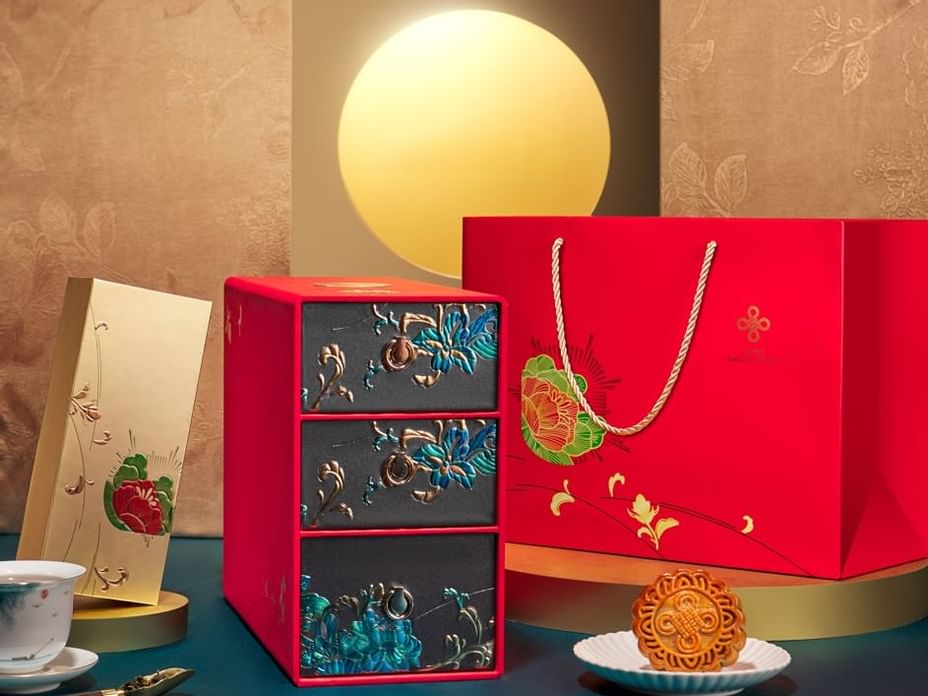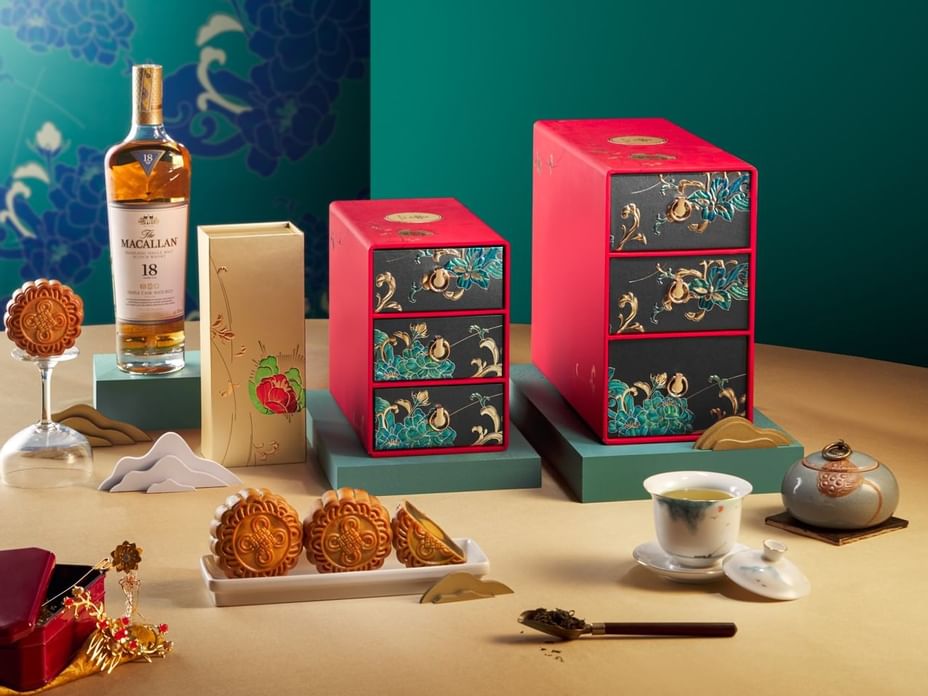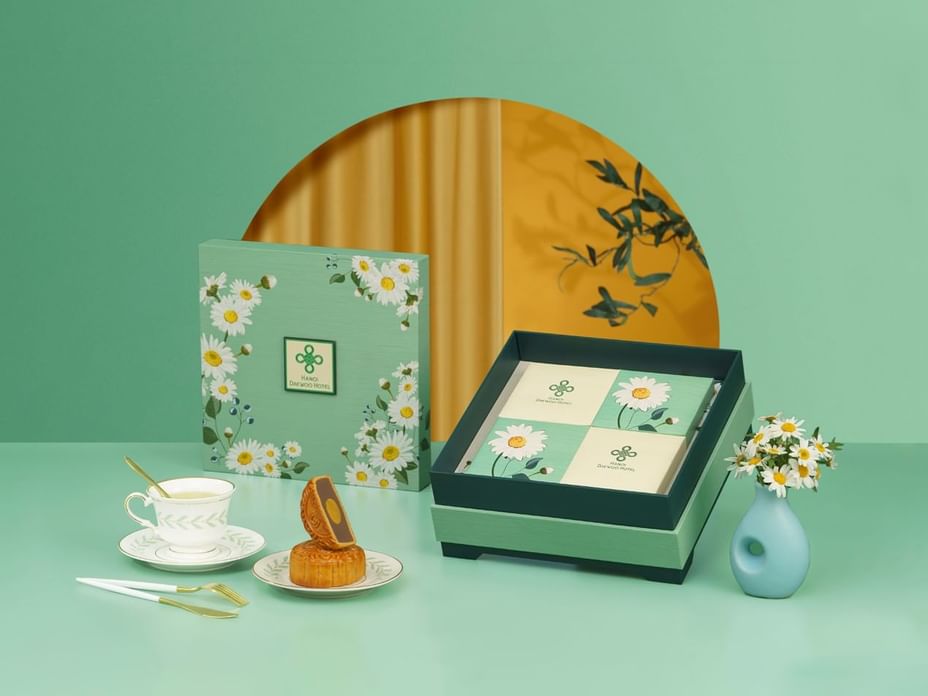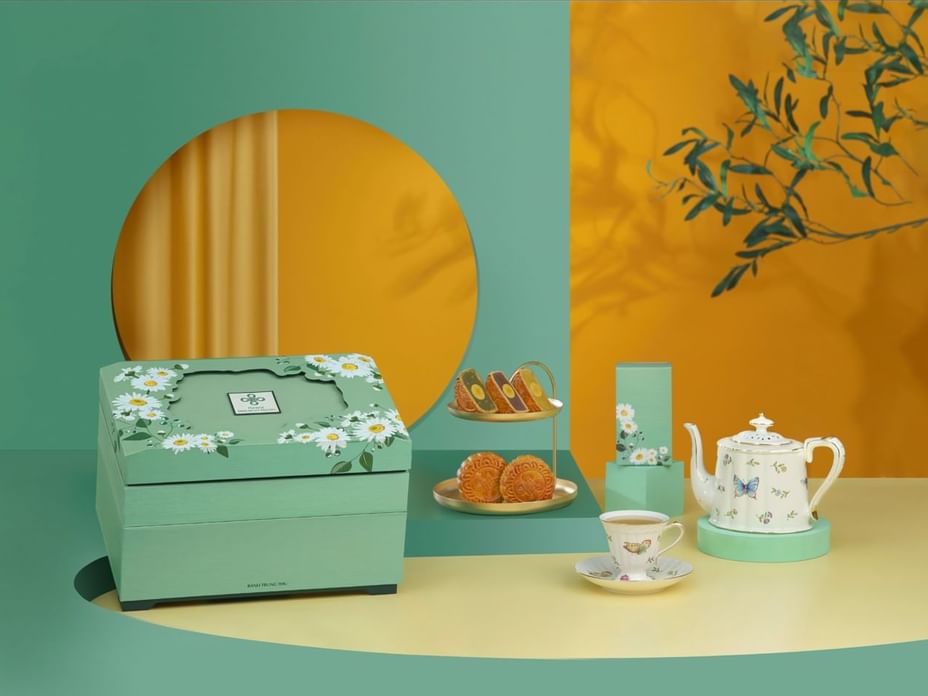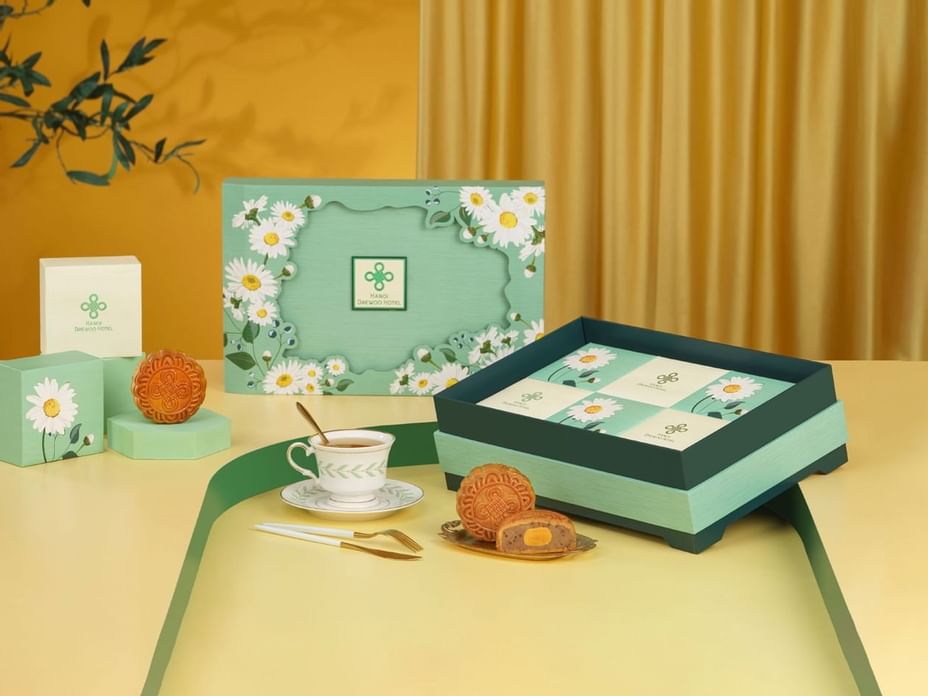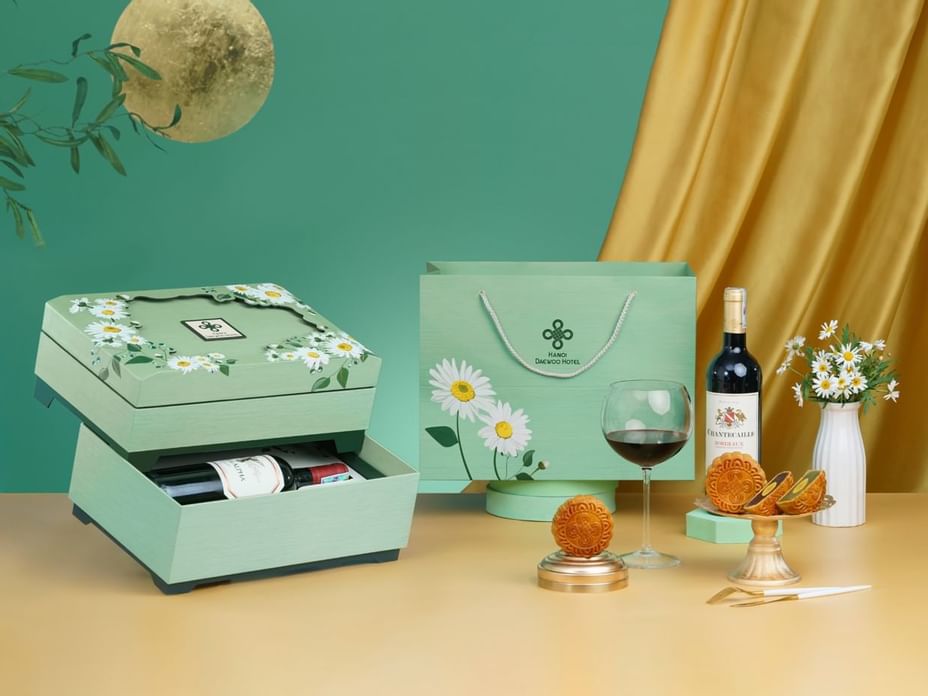 Luxurious and sophisticated, refined yet elegant, the 2022 mooncake collection of Hanoi Daewoo Hotel celebrates the mid-autumn festival with two distinctive versions that elevate the senses to new heights.
Peony Treasures - The Art of Gifting
Dubbed the "Queen of Flowers", Peony is the timeless symbol of perfection, wealth and happiness. Perfectly presented in the auspicious signature red box, adorned with graceful blooming peonies in emerald green and regal gold, the Peony Treasures edition features a significant highlight of Hanoi Daewoo's 2022 mooncake collection and represents the sincere wish of luck, prosperity and success.
06 delectable time-honored flavors including Taro, Red Bean, Durian 6 Ri, Green Tea and Lotus Seed, Green Bean and Original Mix are bound to impress even the most discerning connoisseurs.While Taro offers a mellow and pure sweetness, Red Bean is simple yet passionate, and Durian embraces an irresistible taste that will tantalize your sweet tooth. Green Tea and Lotus Seed appeases the palate with an elegant sensation, Green Bean exudes a gentle fragrance, and Original Mix is a symphony honoring the tradition with ten carefully selected ingredients.
Beyond a premium gift box, the Peony Treasures is a delicate work of art - a distinctive feast for the senses that awakens your taste bud with exceptional flavors and rewards your sight with lavishly eye-catching appeal.
Timeless Beauty - A Peaceful Delight
Returning for a second year by popular request, the Timeless Beauty edition is a nostalgic tribute to the land of Trang An. The shadow of the pure white daisy blooms portrayed on a mint-tone box makes it a well-loved gift for Hanoians.
Accompanying the exquisite design are six signature flavors handcrafted to perfection by our artisans. From lotus, coconut milk, chia seeds to cranberry, green tea with almond and taro with almond, the delicate range of classic and modern mooncakes brings a harmonic symphony of finest ingredients, distinctive flavors and natural aromas.
The taste is therefore sweet and ethereal, fragrant and refreshing, traditional yet contemporary. Created using only the finest and nutritious ingredients, Daisy Delights is a heartfelt wish for happiness, peace and health.
With two exquisite sets, Hanoi Daewoo Hotel offers customers the ideal gifts blending tradition and contemporary, luxury and sophistication, which send a message of a blissful mid-autumn festival.

Early Bird Offers
Starting from VND820,000/box, Hanoi Daewoo Hotel's 2022 mooncake collection is available at the hotel lobby and Brodard Gourmet Hanoi from July 6th, 2022. An early bird offer of 20% off for purchase with full payment before July 31st, 2022. Attractive deals for bulk purchases.

Contact:
Ms. Hồng: 0918 685 905/ Mr. Long: 0904 332 887
Facebook: https://www.facebook.com/daewoohotel
Website: http://www.daewoohotel.com
E-Brochure: https://bit.ly/hanoidaewoomooncake2022