AWARDS FROM VIETNAM TOURISM ASSOCIATIONS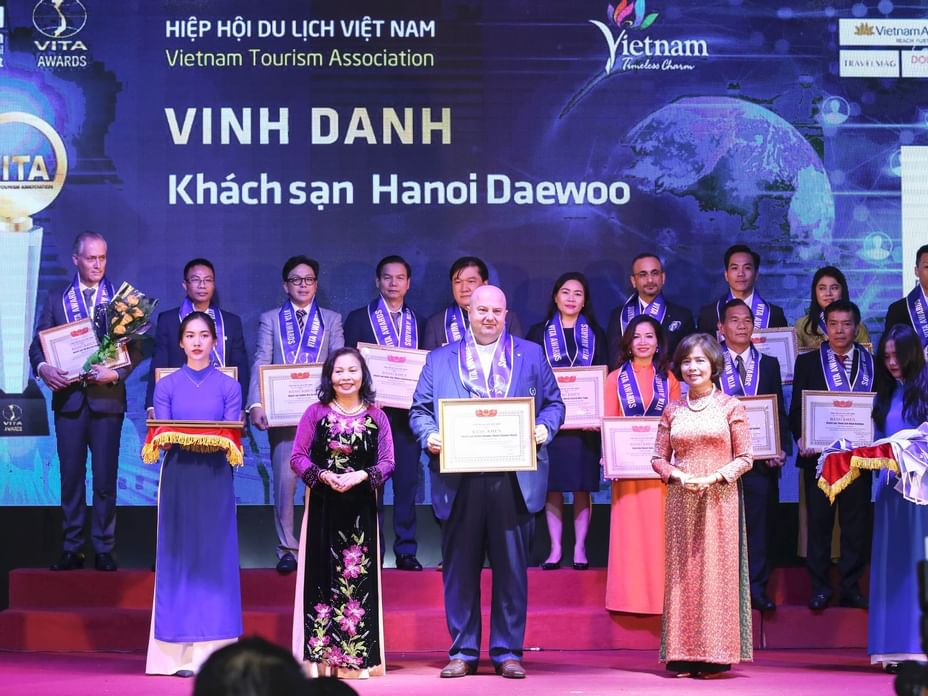 Recently, in VITA Tourism Awards Ceremony 2019 - the event to honor typical businesses and individuals with outstanding achievements and important contributions in tourism industry, Hanoi Daewoo Hotel was proud to receive 3 awards including Best In Business For Japanese Market, Best In Business For Korean Market, and Best In Business For Chinese Market. Moreover, Mr. Erwin R. Popov – General Manager was also announced as General Manager of The Year.
As 2020 is a tough year for hospitality industry, the awards were the motivation for Hanoi Daewoo Hotel to enter the new year with new goals and plans.