HANOI DAEWOO HOTEL WON ASEAN BUSINESS AWARD FOR TOURISM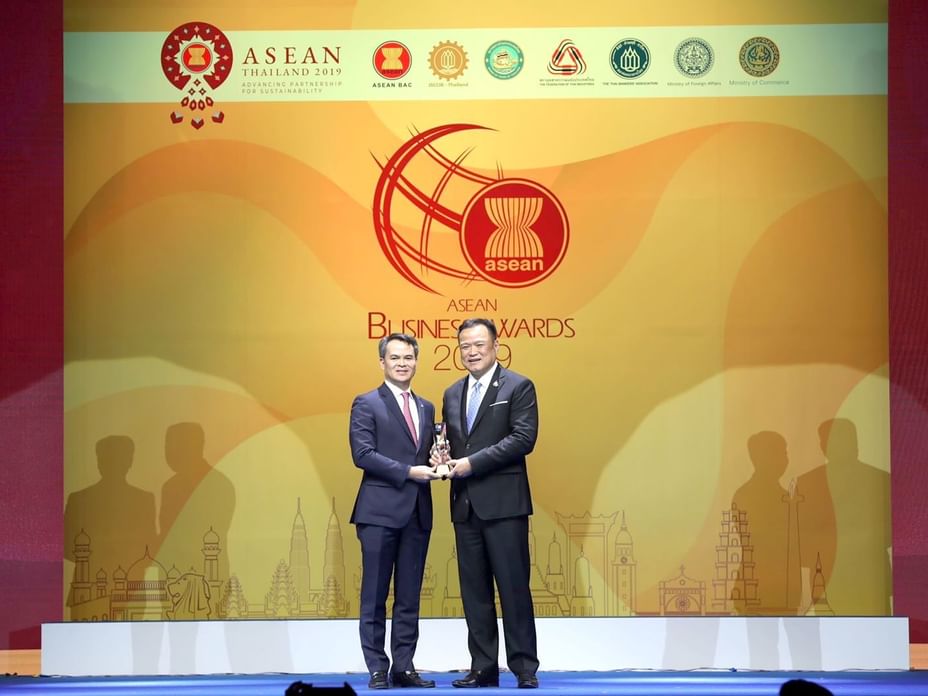 Daeha Joint Stock Company – Hanoi Daewoo Hotel is recently named The Best Asean Business in Priority Integration Sector (Tourism). The award recognizes the hotel's contribution to the integration between ASEAN businesses, as well as its outstanding performance and presence in Vietnam and across South East Asia.
On behalf of Daeha Joint Stock Company, Mr. Le Duc Phong – General Director accepted the award at the ceremony which was held at the Impact Exhibition Center, Bangkok. "We are deeply honored to be named as ASEAN Winner for the Priority Integration Sector (Tourism Category). This milestone confirmed the hotel's leading position in the region and beyond. At Hanoi Daewoo hotel, we always believe in empowering people. We will continue to nourish a young hotelier generation with in-depth knowledge & new skills, to help the hotel standing out in the 4.0 era. 2020 is a remarkable year when Vietnam will officially take over the ASEAN's annually rotating chairmanship and it also marks 25 years of Vietnam's membership in ASEAN. The hotel management and more than 600 associates strive to deliver exceptional services, luxurious & safe accommodations contributing to the success of ASEAN Business and Investment summit 2020 (ABIS 2020)" - Shared Mr. Le Duc Phong.
The premium Daeha complex consists of a high rise apartment building with 193 units, an upscale international standards Office Tower and Hanoi Daewoo Hotel - one of the first 5-star luxury hotel in the city. Hanoi Daewoo Hotel has been at the forefront of upscale hospitality in the nation's capital since 1996. Inhabiting a prestigious neighborhood amid embassies and parks, Hanoi Daewoo has been the hotel of choice for visiting dignitaries and heads of state for more than two decades.
The ASEAN Business Awards (ABA) was launched by the ASEAN Business Advisory Council (ASEAN-BAC) in 2007 to give recognition to enterprises and entrepreneurs that have contributed to the growth and prosperity of the ASEAN economy. The ABA also serves as a platform to spread information concerning the ASEAN Economic Community (AEC), boosting integration in the region and globally. Tourism is one of 17 priority integration sectors including agri-based, finance, automotive, textile, garment, aviation, etc.