BEST BUSINESS HOTEL BY THE GUIDE AWARDS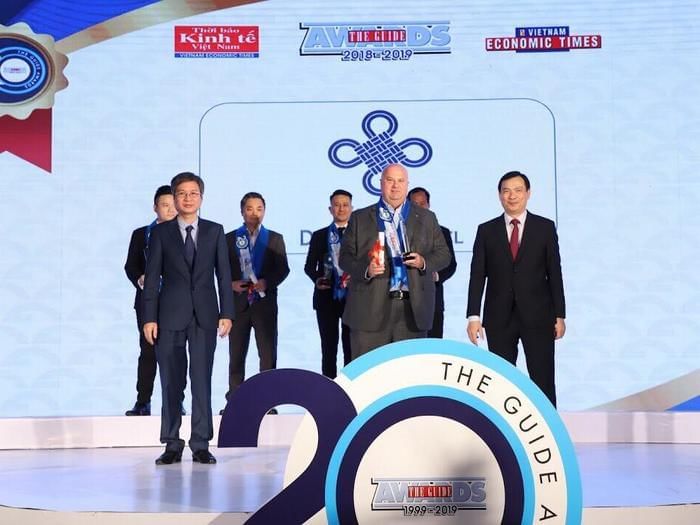 For the third year in a row, Hanoi Daewoo Hotel has been awarded the prestigious The Guide Awards in the category "Best Business Hotel in the heart of Hanoi". The trustworthy accolade is the recognition of the hotel's leading position in Vietnam's hospitality scene.
"Being acknowledged by The Guide & Vietnam Economic Times magazine is a great honor for Hanoi Daewoo Hotel, especially when 2019 marks the 20th anniversary of The Guide Award. This recognition has truly become the motivation for more than 600 associates of Hanoi Daewoo Hotel to provide outstanding service." shared Mr. Erwin R. Popov – General Manager of Hanoi Daewoo Hotel.
This year, The Guide Award presents "Tourism - Key for Sustainable Development" as main topic. This is also in line with the focus of Hanoi Daewoo.The best practices from the industry are being implemented and regularly enhancement are incorporated in form of process or product which are environmentally acceptable.
The Guide Awards is an annual event organized by The Guide magazine (Vietnam Economic Times) recognizing the achievements and contributions of enterprises, organizations, individuals and localities in Vietnam to the country's tourism development. First held in 1999, The Guide Awards are sponsored by the Vietnam National Administration of Tourism and the Vietnam Economic Science Association. Over the past 20 years, the awards have contributed to improving the quality of tourism services, building the national tourism brand, and developing tourism into a spearhead economic sector.