TROPICAL PINEAPPLE CAKE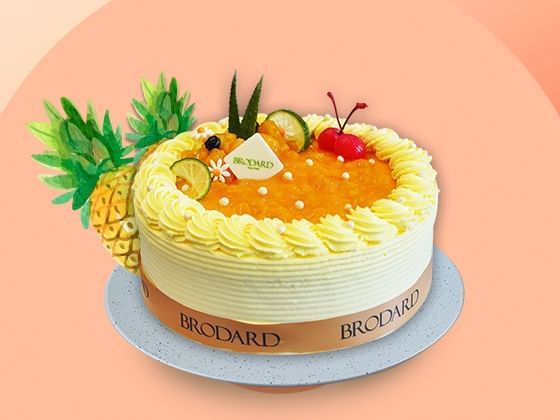 This July, Brodard Gourmet delights sweet lovers with the lively taste of endless summer with a new creation called Tropical Pineapple Cake.
Taking inspiration from the summer sunshine, this delicate cake of the month embraces an alluring aroma and natural sweetness of ripe pineapple, perfectly blended with the layers of fresh cream to treat you with a taste from paradise.
Price: VND 480,000net/ Whole | VND 70,000net/ Portion
Time: 7:00 - 21:00
Location: Brodard Gourmet Hanoi - Hanoi Daewoo Hotel - Dao Tan Street, Ba Dinh, Hanoi
For reservation or further information, please contact: +84 24 3831 5000 | Ext. 3069, Hotline +84 904 590 757 or email: brodardgourmethn@daewoohotel.com.