EXQUISITE JAPANESE CUISINE IN THE HEART OF HANOI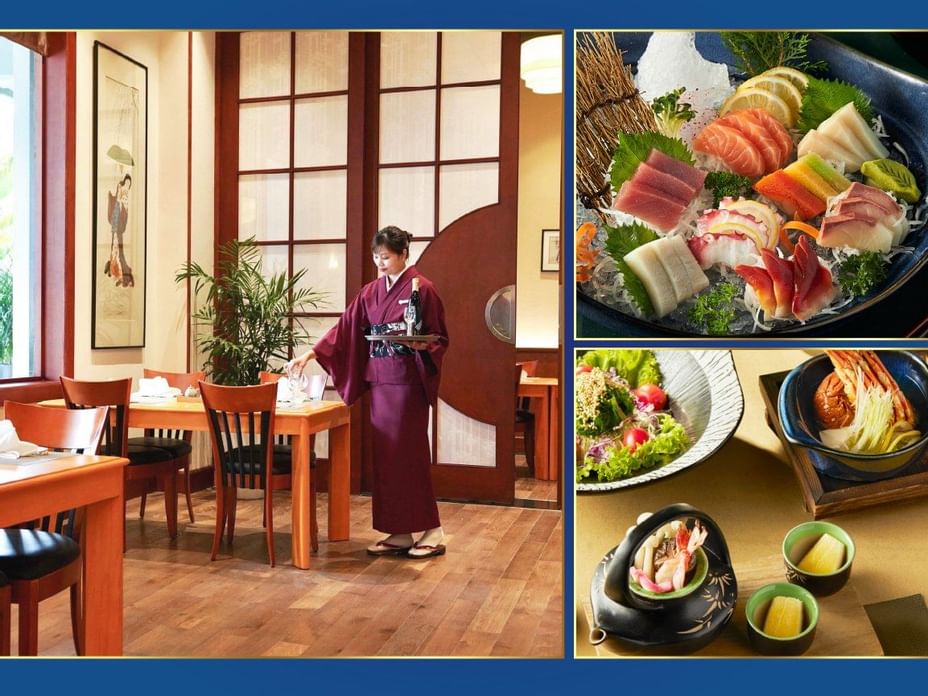 After a complete upgrade, this 5 November, our Japanese Edo restaurant is officially back with a brand new look, alongside the exquisite flavors of Japanese cuisine. Featuring over 120 signature Japanese dishes, namely Sushi, Sashimi, fried Tempura, grilled Yakimono, Nabe ryori hot pot, Bento rice, Soba noodle, Udon noodle..., perfectly blend for an impeccable taste, outstanding and artistic plating.
Especially, with two designed Teppanyaki tables in the center of the restaurant, Edo invites gourmet diners to embark on admiring impressive cooking art performances in which the Teppanyaki master is a talented chef. They show themselves dancing knives, blowing fire, juggling food in the air. Diners can delight in the edible works of art right before your eyes and savor the authentic grilled meat or fresh seafood sizzling flagrantly on hot iron plates.This is a truly unique experience where every dish deserves to be considered as a treasure to discover, leveraging our sensation to the climax.
Edo restaurant invites guests to celebrate the returning day with a touch of authentic Japanese culinary experience in the heart of Hanoi with the exclusive offer
20% discount on the total bill
25% discount on Teppanyanki menu
Time: From 05/11 to 30/11/2021
* Lunch 11.00 - 14.00 | Dinner: 18.00 - 22.00
Venue: Edo Restaurant - 1st Floor - Hanoi Daewoo Hotel
For further information and reservation, please contact +84 24 3831 5000 ext 3044, Hotline +84 903 448 098 or email edo@daewoohotel.com