SUMMER SWEET DELIGHTS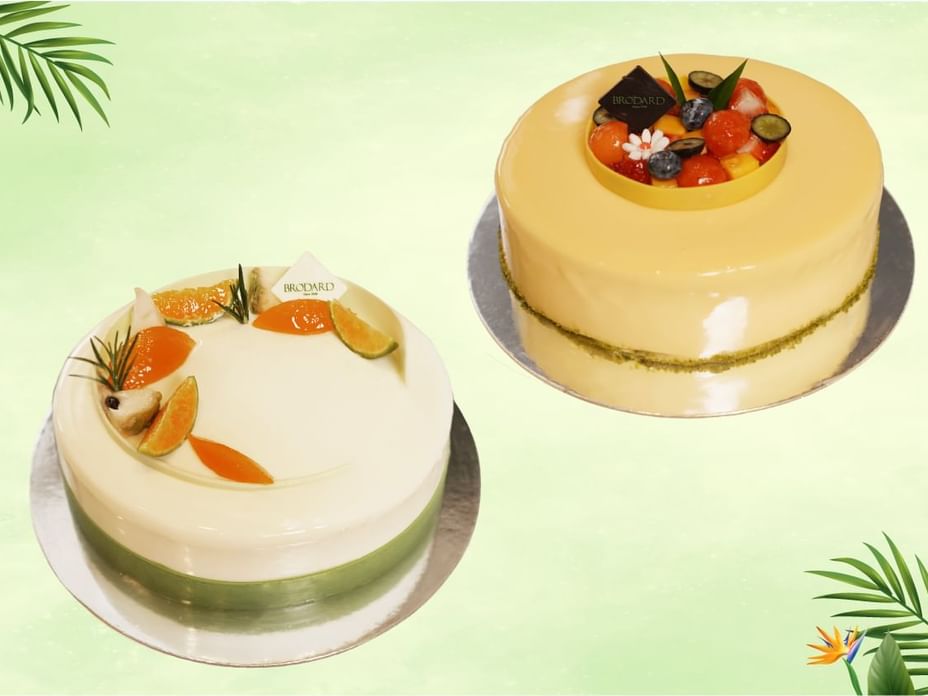 Looking for a deliciously refreshing summer treat? Look no further than Brodard Gourmet's sweet treat duo! Our Gandaria Mousse Cake embraces an interestingly sweet-tart taste from this juicy fruit, transporting you to a tropical paradise.

And for a richer, more indulgent experience, try our Soursop & Orange Mousse Cake, with layers of creamy mousse and a perfect balance of sweet soursop and tangy orange.

Both cakes are best enjoyed chilled, with a perfect texture that melts in your mouth, leaving an irresistible aftertaste with every bite.

Price: VND 550,000net/ Whole | VND 75,000net/ Portion
Time: 7:00 - 21:00
Location: Brodard Gourmet Hanoi - Hanoi Daewoo Hotel - Dao Tan Street, Ba Dinh, Hanoi

For reservation or further information, please contact +84 24 3831 5000 | Ext. 3069, Hotline +84 904 590 757 or email brodardgourmethn@daewoohotel.com.