SOFTSHELL TURTLE IN LOTUS LEAF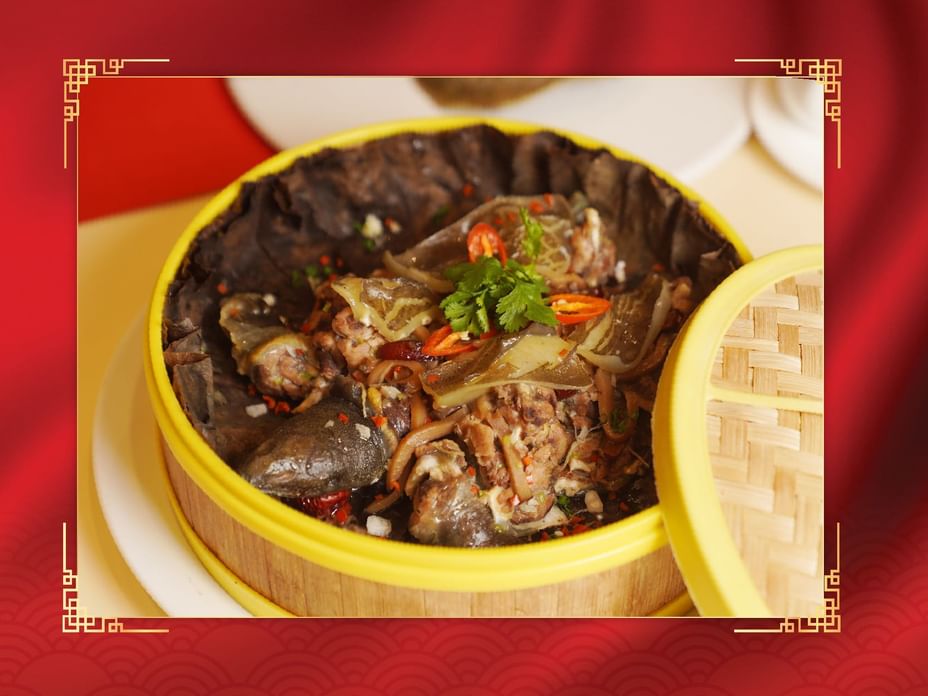 As the sophisticated fusion of premium ingredients and masterful cooking skills, Softshell Turtle in Lotus Leaf is a unique delicacy that Cantonese connoisseurs should not miss when visiting Ngan Dinh Hanoi this month.

Not only does it evoke the palate with the signature aroma of lotus leaf, but it also impresses diners with an unforgettably delicate flavor of softshell turtle, expertly harmonized with fresh ginger, shiitake mushrooms, and red apple. This creation is a great source of nutrition for health and helps protect against seasonal changes.

Price: VND 1,580,000++/ Kg
Time: 11:00 – 14:00 | 18:00 – 22:00
Venue: Ngan Dinh Hanoi - 2nd Floor, Hanoi Daewoo Hotel

For further information and reservation, please contact +84 24 3831 5000 ext. 3230, Hotline +84 902 167 698 or ngandinhhn@daewoohotel.com.