THE EXQUISITE 8-COURSE DIM SUM MENU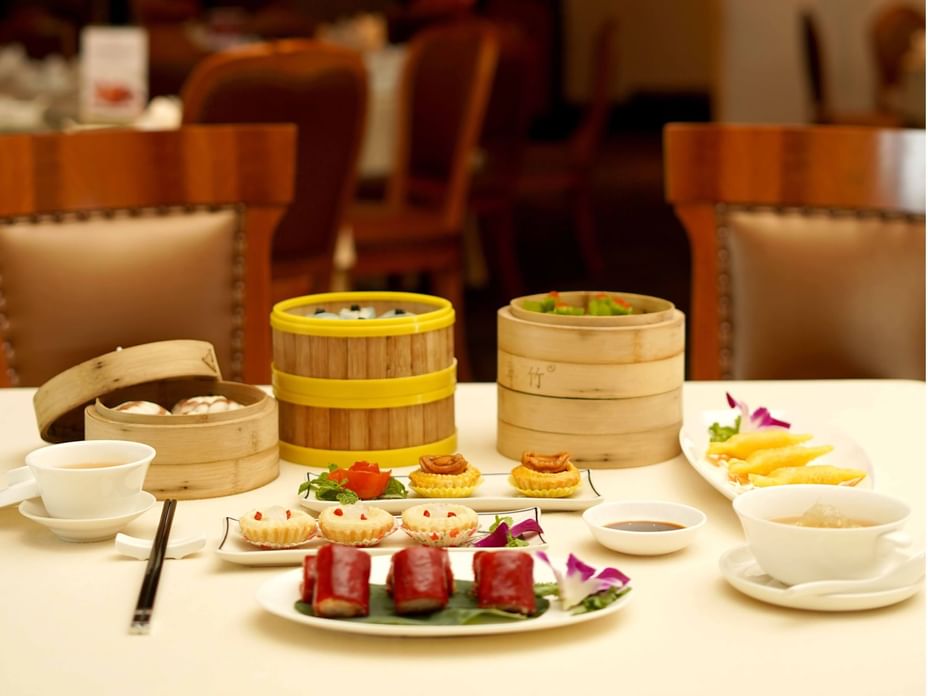 This December, Ngan Dinh Ha Noi delights diners with the creative dim sum menu. Boasting premium ingredients, attractive colors with delightful flavors, the autumn dim sum menu caters an absolute Chinese feast with Shrimp, Pork and Shark Fin Dumpling Soup, Steamed Shrimp and Dry Scallop Dumpling with Black Caviar, Steamed Shrimp Dumpling with X.O Sauce, Deep-Fried Crab Meat and Shrimp with Asparagus, Steamed Red Rice Roll with Shrimp, Steamed Chocolate Bun, Baked Abalone and Diced Chicken Tart and Baked Bird's Nest with Taro and Coconut Tart.
Price from VND 88,000++/ dish
Time: Lunch: 11:00 – 14:00 I Dinner: 18:00 – 21:00
Venue: Ngan Dinh Ha Noi - 2nd Floor - Hanoi Daewoo Hotel
For further information & reservation, please contact +84 24 3831 5000 ext. 3230, Hotline +84 902 167 698 or email ngandinhhn@daewoohotel.com.