RED BIRD'S NEST WITH SUPERIOR SOUP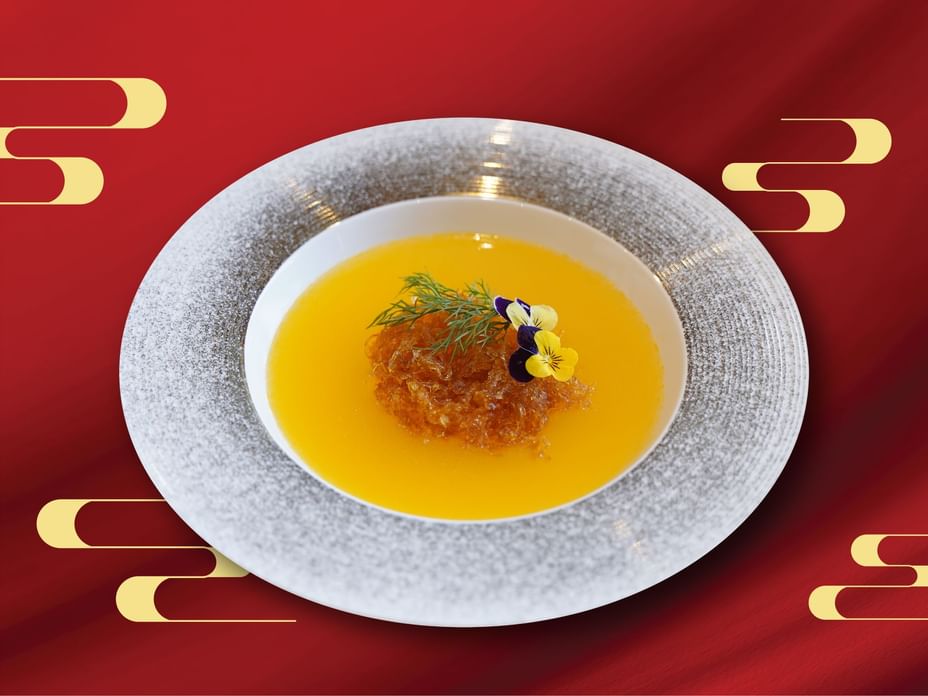 The bird's nest is renowned as a leading ingredient in the world of luxury cuisine, in which the red one is the pinnacle of opulence, a rare and precious delicacy only for royal celebrations in the past. At Ngan Dinh Hanoi, our head chef IP Koon Hong continues to elevate this dish to a new level by fusing it with the superior soup - a Cantonese broth specially crafted from nutritious elements and his exclusive recipe.

Keeping its signature crunchy texture, our refined red bird's nest is well seasoned with the rich sweetness of the soup that is stewed for many hours, creating a perfect combination of the vivid decoration and the unforgettable taste. Beyond a sumptuous creation, Red Bird's Nest with Superior Soup also delivers exceptional benefits for health and beauty, making it a culinary gift for capital diners this October.

Price: VND 1,388,000++/ Dish
Time: 11:00 – 14:00 & 18:00 – 22:30
Venue: Ngan Dinh Hanoi - 2nd Floor, Hanoi Daewoo Hotel

For further information and reservation, please contact +84 24 3831 5000 ext. 3230, Hotline +84 902 167 698 or ngandinhhn@daewoohotel.com.