LAVISH 6-COURSE CANTONESE SET MENU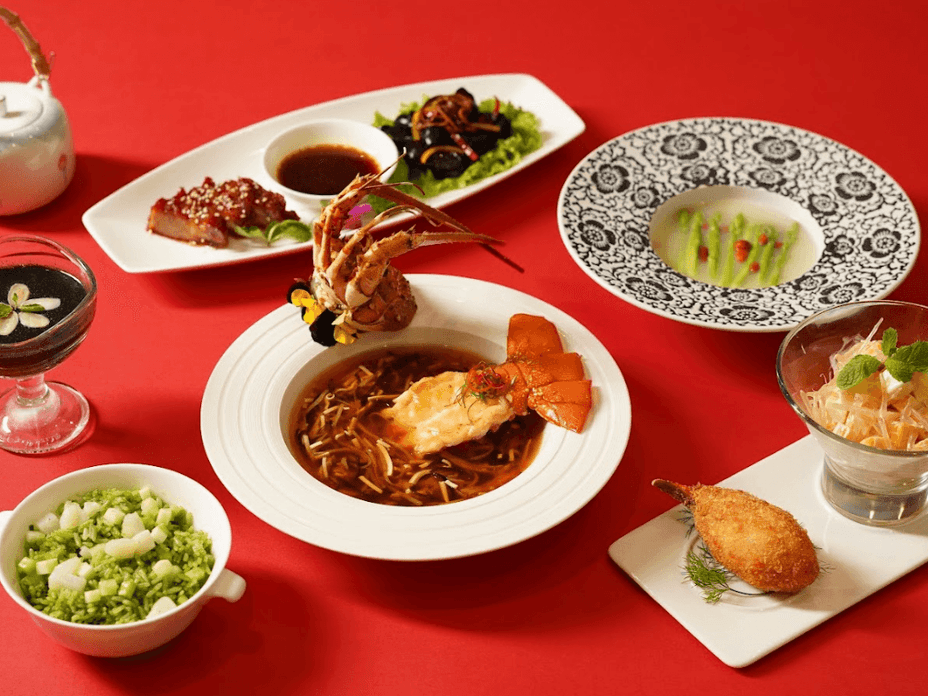 December is the year's most meaningful time for gathering, creating memories, and sharing love. Celebrate joyful year-end parties with the lavish 6-course set menu that embraces a journey to discover Cantonese cuisine at Ngan Dinh Hanoi.

From Deep Fried Crab Claw and Mixed Fruit Salad with Mayonnaise, Spicy Lobster Soup to Asparagus with Chicken Broth Sauce or Fried Rice with American Scallops and Vegetable Purée, each dish featured on the menu is an exquisite note of premium ingredients and a delicate decoration, and harmonizes together to create a perfect symphony that diners cannot ignore.

Price: VND 1,212,000net/ Pax
Time: 11:00 – 14:00 & 18:00 – 22:00
Venue: Ngan Dinh Hanoi - 2nd Floor, Hanoi Daewoo Hotel

For further information and reservation, please contact +84 24 3831 5000 ext. 3230, Hotline +84 902 167 698 or ngandinhhn@daewoohotel.com.