DOUBLE BOILED SHARK'S FIN AND CHINESE HAM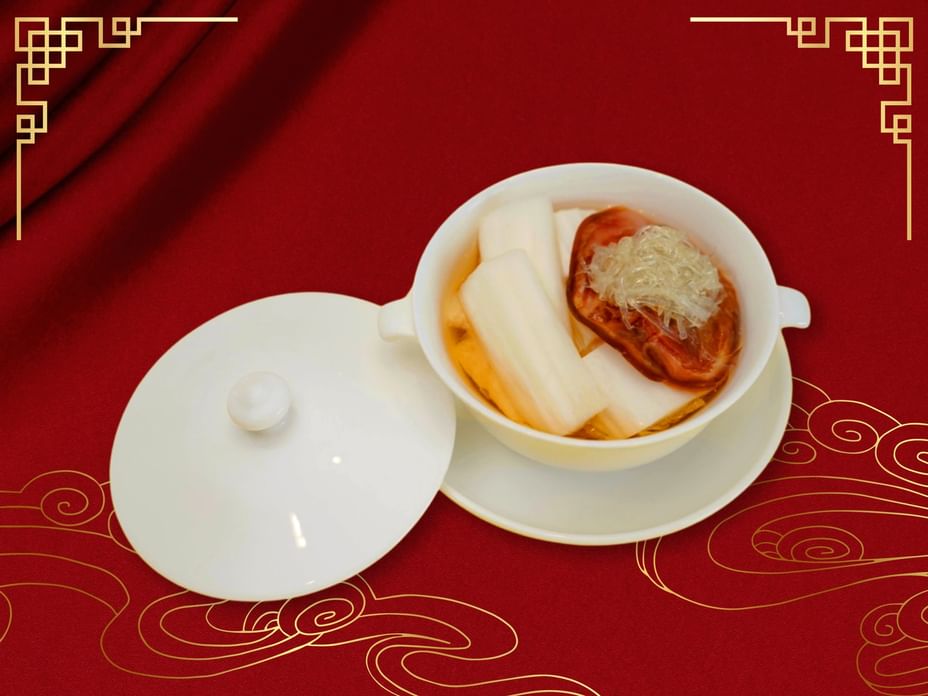 The master technique of combining premium ingredients of our chefs at Ngan Dinh Hanoi will introduce diners to the September culinary highlight named Double Boiled Shark's Fin and Chinese Ham.
If the fin embraces the pinnacle of luxury gastronomy, Chinese ham is known as a unique specialty with the meticulous marinating process. The distinctive sweetness of the broth and the soft yet chewy fin harmoniously combine with the ham's rich flavor, spoiling your palate with a balanced but equally impressive taste. Are you ready to relish our latest culinary masterpiece?
Price: VND 1,288,000++/ Dish
Time: 11:00 – 14:00 & 18:00 – 22:30
Venue: Ngan Dinh Hanoi - 2nd Floor, Hanoi Daewoo Hotel
For further information and reservation, please contact +84 24 3831 5000 ext. 3230, Hotline +84 902 167 698 or ngandinhhn@daewoohotel.com.