AUTHENTIC TEPPANYAKI EXPERIENCE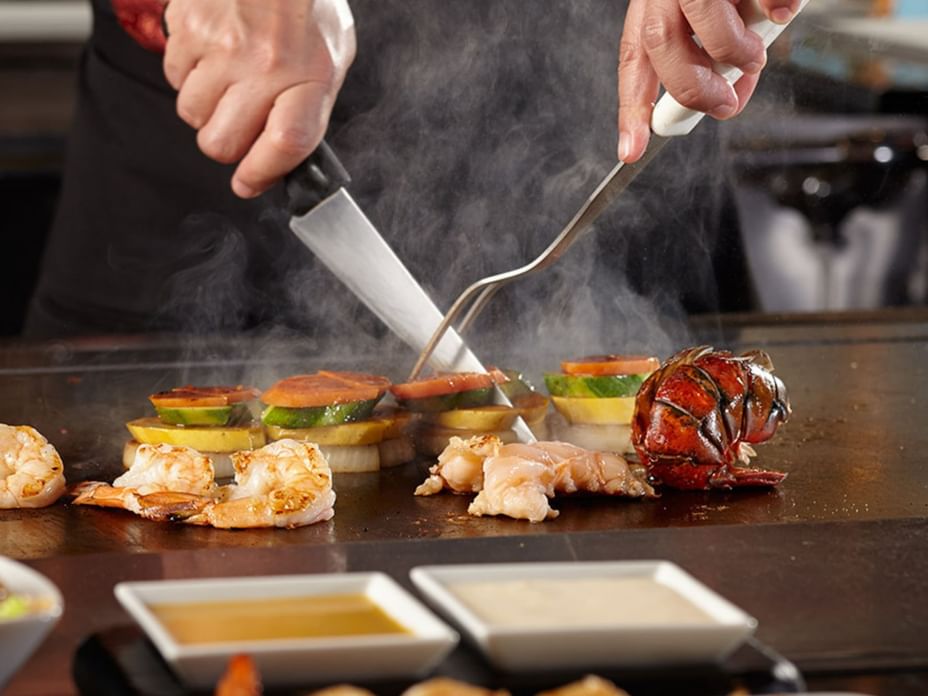 Teppanyaki - A very unique form of enjoying the culinary art, when the place where you eat is also where the food is prepared. Focusing on the freshness of ingredients, the teppanyaki culinary experience is also where the chef's skillful techniques will be directly appraised by the diners. Enjoying Teppanyaki menu at Edo is an experience that awakens all five senses of the diners.
Edo Restaurant invites guests to celebrate the returning day with a touch of authentic Japanese culinary experience in the heart of Hanoi with the Exclusive offer - 25% off Teppanyaki Menu.
Time: From 05/11 to 30/11/2021
* Lunch 11.00 - 14.00 | Dinner: 18.00 - 22.00
Venue: Edo Restaurant - 1st Floor - Hanoi Daewoo Hotel
For further information and reservation, please contact +84 24 3831 5000 ext 3044, Hotline +84 903 448 098 or email edo@daewoohotel.com