SWEET SERENITY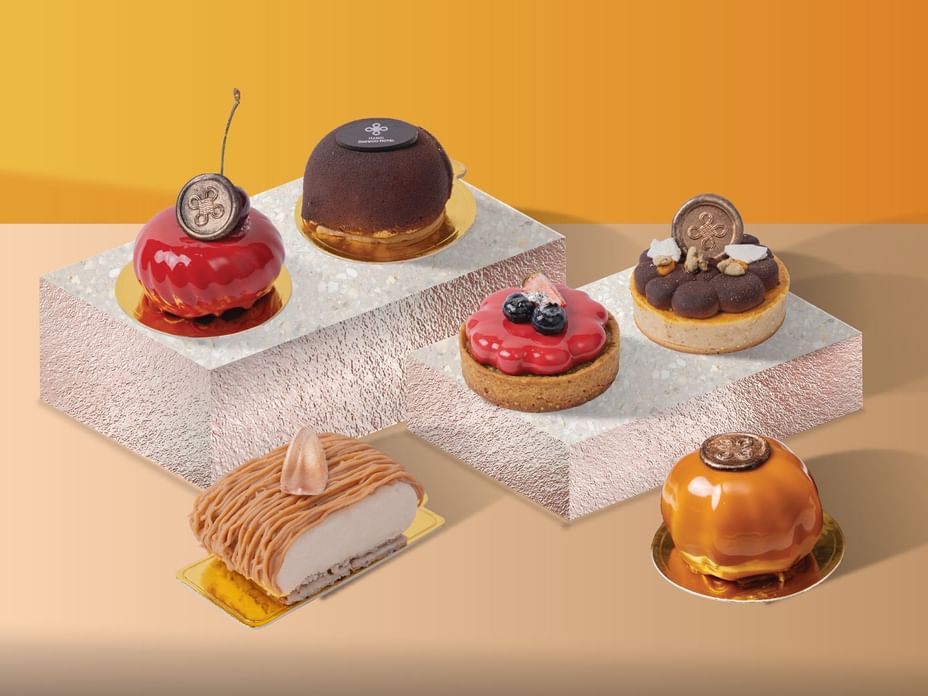 Following the success of the summer Entremet collection, chef Vinicius Ferreira and his pastry team continue to pamper your taste buds with six unique sweet treats featuring sophisticated designs.
Whether it's the passionate Rum, Raisin & Almond Mousse, the alluring Cherry Boom, or the creative Pumpkin Spice & Chocolate Tart, Brodard Gourmet will enchant your senses with boundless autumn bliss in every delectable bite. Moreover, the indulgent pair of Brodard "Mont Blanc" and Hazelnut Mousse, along with the vibrant Forest Berries & Pistachio Tart, unfold as surprisingly incredible creations, perfect for your serene tea time.
Step through the door of Brodard Gourmet, where our sweet sanctuary awaits, ready to infuse your autumn days with an everlasting serenity.
Price: From VND 103,000net/ Piece
Time: 7.00 - 21.00
Location: Brodard Gourmet Hanoi - Hanoi Daewoo Hotel - Dao Tan Street, Ba Dinh, Hanoi
For reservation or further information, please contact: +84 24 3831 5000 | Ext. 3069, Hotline +84 904 590 757 or email brodardgourmethn@daewoohotel.com.