CHEF'S RECOMMENDATIONS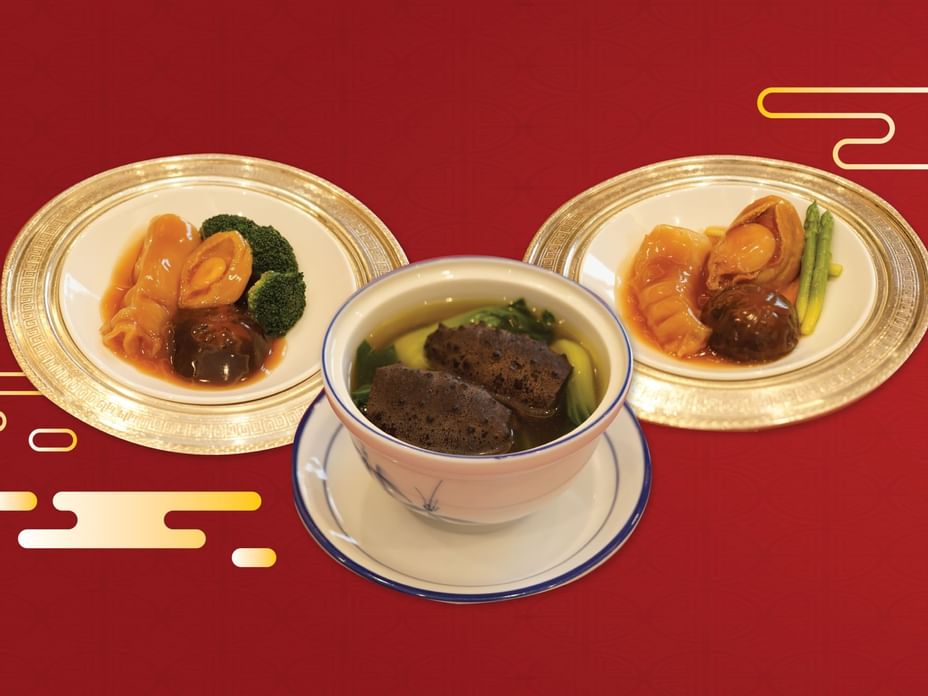 Known as the top dishes of premium Chinese cuisine, abalones, fish maws, and sea cucumbers are not only precious nature's gifts, but also nutritious dishes for any culinary experience.
Don't miss out the chance to savor the signature flavors catered by the talented chefs at Ngan Dinh Hanoi, ranging from Double Boiled Soup with Sea Cucumber and Green Vegetable, Braised Abalone 3 Heads with Fish Maw to Braised Abalone 8 Heads with Fish Maw and Black Mushroom, all combined to create the most unforgettable experience.

Price: From VND 1,080,000++/ Dish
Time: Lunch: 11:00 – 14:00 I Dinner: 18:00 – 22:00
Venue: Ngan Dinh Ha Noi - 2nd Floor - Hanoi Daewoo Hotel
For further information and reservation, please contact +84 24 3831 5000 ext. 3230, Hotline +84 902 167 698 or ngandinhhn@daewoohotel.com.