AUTUMN TREASURES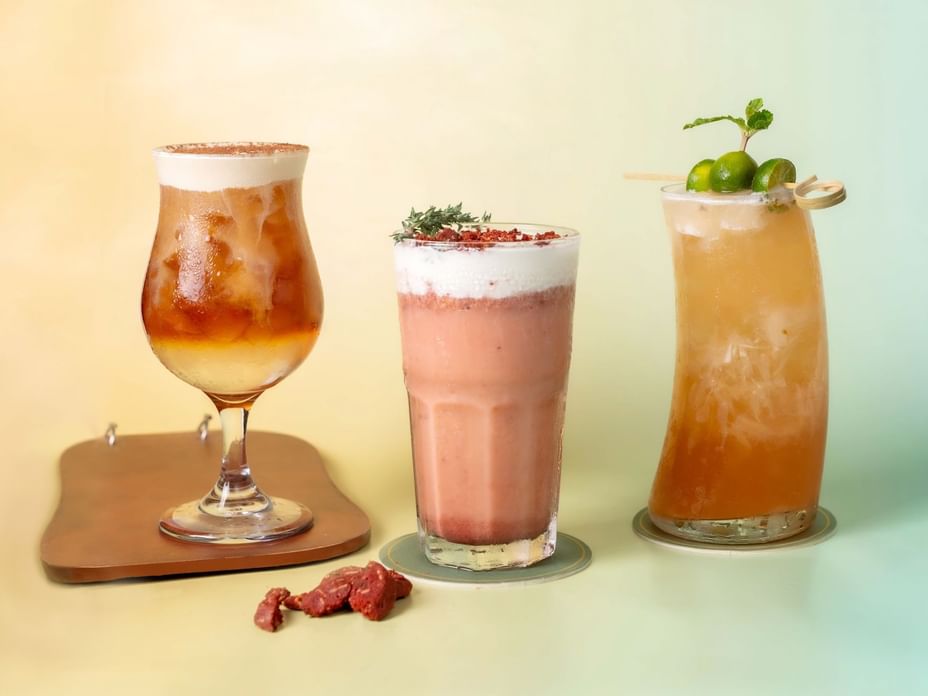 As autumn gently brushes the city, Hanoi unveils its quiet charm with golden sunbeams and playful breezes drifting through its alleys. In the beautiful days of October, imagine basking in serenity at your favorite corner in Brodard Terrace – Café, relish in exquisite brews and savor the romantic dance of seasonal change.
From the rich, timeless notes of traditional Black Coffee and Vietnamese Milk Coffee, crafted with with premium roasted beans, to the trio of creative tea flavors of Creamy Dreamy Oolong Tea, Soursop Iced Tea, and 3Q Caramel Iced Tea, our October beverage selection promises to transport you to blissful moments.
Price: VND 68,000++/ Drink
Time: 07.00 - 22.00
Location: Brodard Terrace - Café Hanoi - 01 Dao Tan Street, Ba Dinh, Hanoi
For reservation or further information, please contact: +84 24 3831 5000 | Ext. 3541, Hotline +84 934 685 657 or email: brodardcafehn@daewoohotel.com.