SPECIAL OFFER FOR THE 30TH ANNIVERSARY OF DUC BAO GARTENSTADT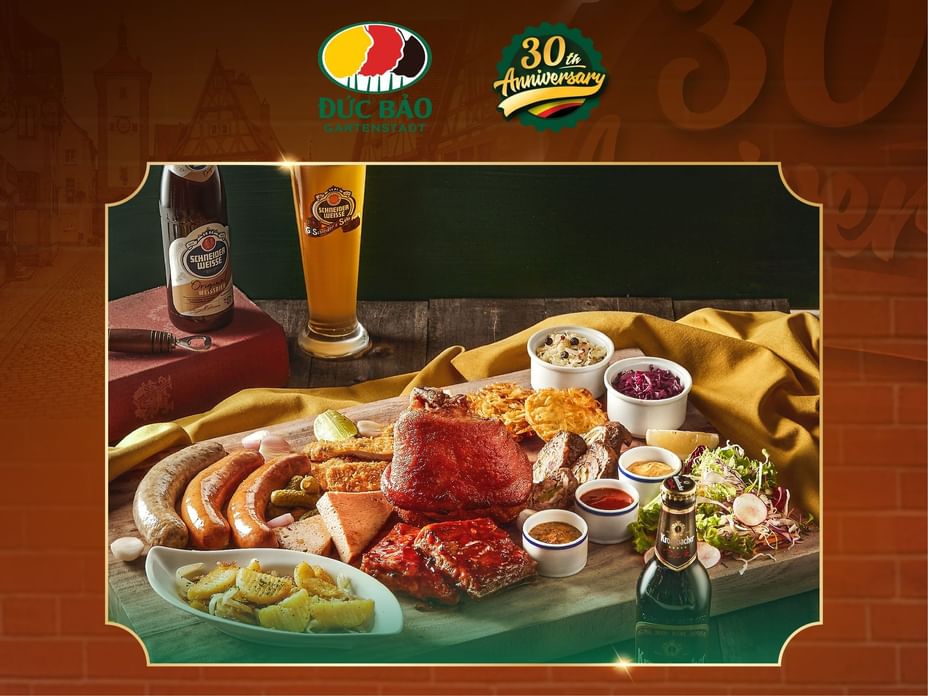 As one of the first and renowned German cuisine brands in Vietnam, we are proud to be celebrating "A 30 Year Journey of Authentic German Cuisine" with huge savings on all-time favorite dishes: 30% off all sausages, schnitzels and pork knuckle.
Setting the first step on the capital's dynamic culinary scene in 2021, Duc Bao Gartenstadt has made a name for itself with a selection of authentic German cuisine, including classic schnitzels, homemade sauerbraten and mouthwatering pork knuckle. Known amongst locals and expats for its long teakwood bar, Gartenstadt is also home to imported Schneider Weisse and Krombacher beer, as well as a large collection of choice schnapps.
Time: 11:00 - 22:00
Venue: Duc Bao Gartenstadt Hanoi Restaurant - 1st Floor, Hanoi Daewoo Hotel
For further information and reservation, please contact +84 24 3831 5000 ext 3002, Hotline +84 90 173 9098 or email gartenstadthn@daewoohotel.com.