BRAND NEW ENTREMET SELECTION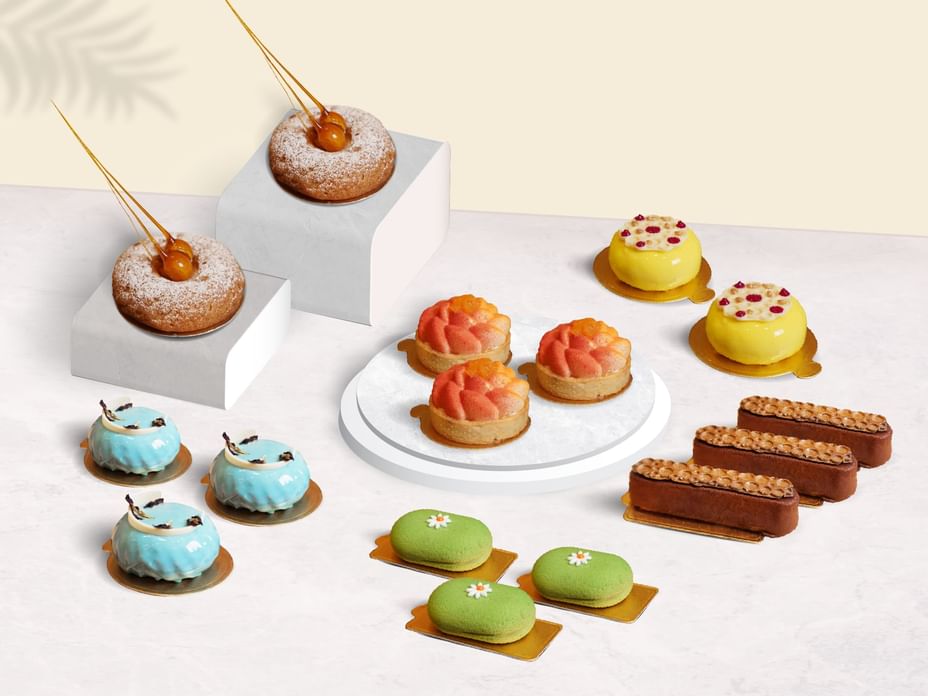 A sweet treat that can evoke all the senses? There will be no perfect answer other than the decadent creations in our brand new entremet selection at Brodard Terrace - Café Hanoi.

Not only embracing a gorgeous design and delicate aroma, each Entremet also indulges you with an irresistibly exquisite taste by our artisans with the French patisserie techniques. Behind every inspiring name such as Nhat Tan Sunset, Highland Memory or Hanoi Blues is our passion and honor for the local specialties, from Daklak chocolate to Dalat's hibicus or Central Highlands' macadamia...

Price: From VND 78,000++/ Portion
Time: 07:00 - 22:00
Location: Brodard Terrace - Café Hanoi - 01 Dao Tan Street, Ba Dinh, Hanoi

For reservation or further information, please contact: +84 24 3831 5000 | Ext. 3541, Hotline +84 934 685 657 or email brodardcafehn@daewoohotel.com.