TET GIFT BOX COLLECTION 2023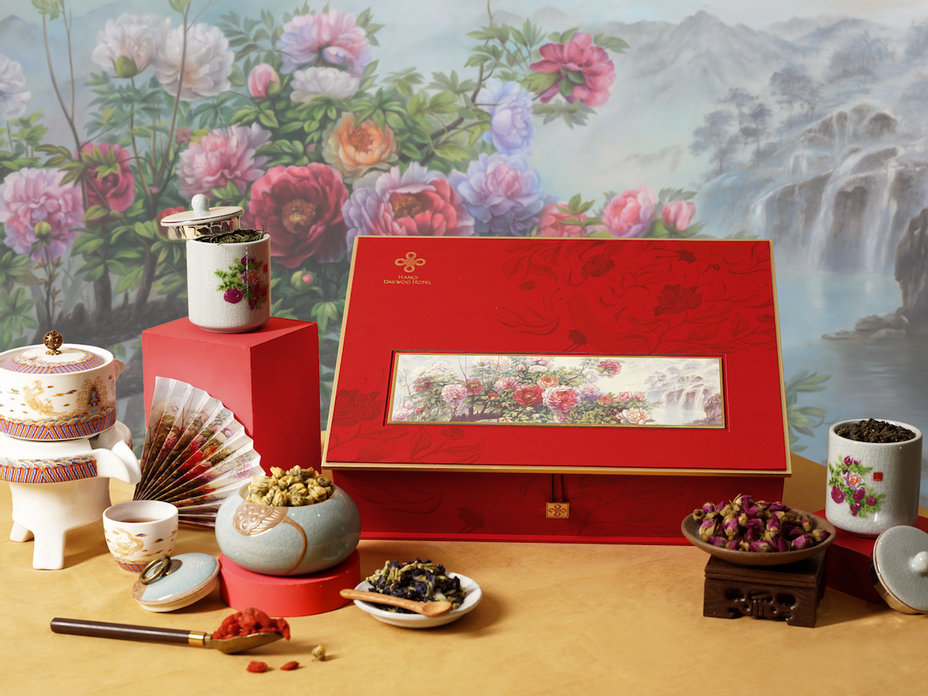 Deliver the truly Tet essence with Hanoi Daewoo's exquisite Tet gift box collection only from VND 1,680,000 | Discount up to 20% for bulk purchase.
Embrace an auspicious welcome to The Year of the Cat and express the sincerest wishes to your loved ones and business associates with the exclusive 2023 Gift Box Collection from Hanoi Daewoo Hotel. Inspired by gorgeous peonies blooming under the glorious spring sunrays, the luxurious collection represents the desire for a new year of prosperity, good health and wholeness. Not only featuring the lavish yet unique design with a sophisticated picture, Hanoi Daewoo's Tet gift boxes also honor traditional tastes and celebrate the Vietnamese lunar new year spirit with 06 kinds of premium tea and 03 types of nut.
Selection of 05 Tet gift boxes:
Peace | VND 1,680,000: 06 Kinds of Tea: Oolong, White Chrysanthemum, Butterfly Pea, Rose, Goji Berry, Himalayan Ginseng Flower
Happiness | VND 1,680,000: 03 Kinds of Tea: Oolong, White Chrysanthemum, Rose & 03 Kinds of Nut: Watermelon Seed, Pumpkin Seed, Pine Nut
Fortune | VND 1,880,000: 03 Kinds of Tea: White Chrysanthemum, Rose, Goji Berry & 01 Bottle of Italian Red Wine - Terre Forti Merlot
Prosperity | VND 1,880,000: 03 Kinds of Nut: Watermelon Seed, Pumpkin Seed, Pine Nut & 01 Bottle of Italian Red Wine - Terre Forti Merlot
Exclusive Edition | VND 2,380,000: Fortune or Prosperity Gift Box with 01 Bottle of Premium Wine
Discover our E-Flyer for more information: bit.ly/HanoiDaewoo_TetGiftBox2023
Hotline: 0904 332 887 | 0918 685 905