MOONLIGHT SYMPHONY – HANOI DAEWOO MOONCAKE COLLECTION 2023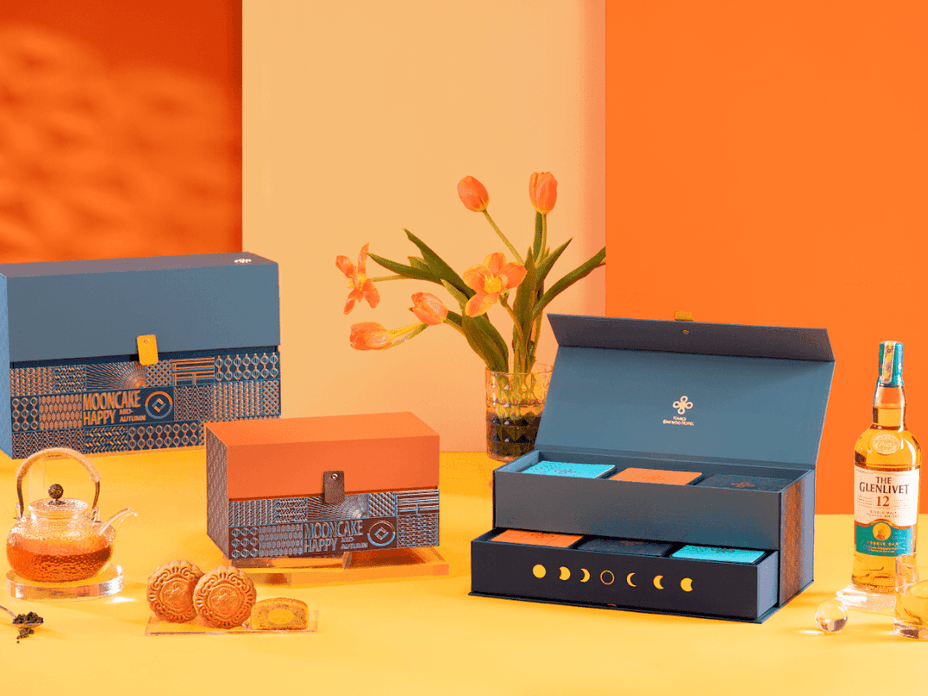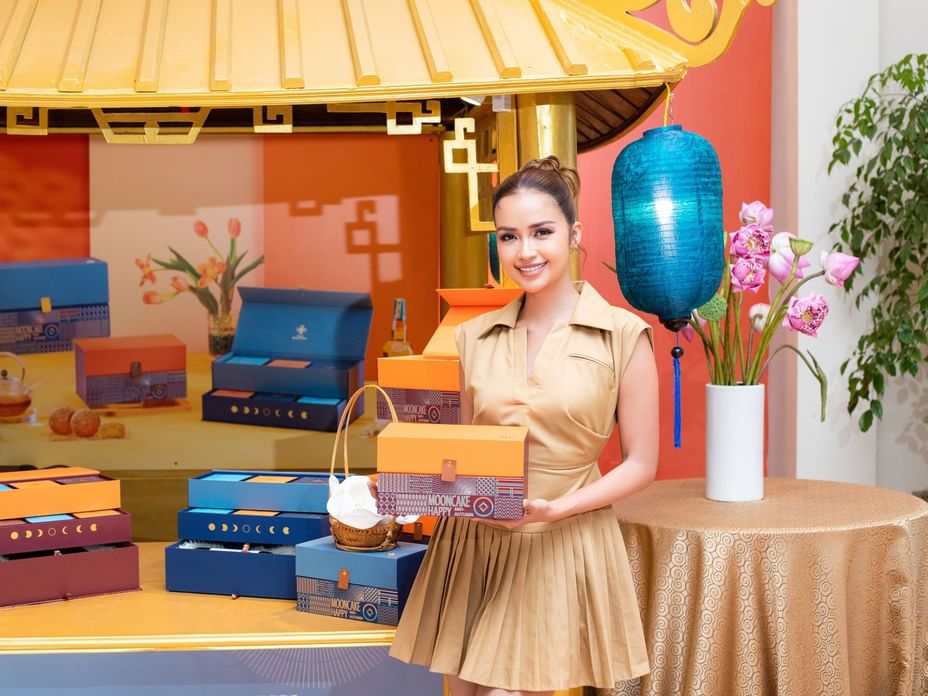 A Symphony Of Contemporary Shades & Mosaic Art
Vibrant and impressive, Hanoi Daewoo Hotel's 2023 mooncake collection ushers in an impassioning voyage embracing a stunning palette of bold hues. Each box tells its own story, from the youthful and passionate orange version to the graceful yet striking Pacific Blue, adorned with light blue accents. Our unparalleled symphony of colors promises to be the perfect addition to your blissful mid-autumn festival.
Against a background of vibrant colors, the Mosaic art takes center stage with its eye-catching and intricate geometric patterns. The exquisite design is further enhanced by the refined embossed Hanoi Daewoo logo and the delicate leather opening details. This harmonious composition creates a stylish and premium gift, perfect for your beloved family, friends, and business partners.
The Time-honored Flavors Embracing Autumn Sophistication
Boasting premium ingredients' essences along with an esoteric recipe aging nearly three decades, Hanoi Daewoo Hotel's 2023 mooncake collection presents the quintessential fusion of traditional cuisine and a contemporary breath of life.
Alongside the two lavish designs are six refined flavors that represent the celebrated mooncake brand of Hanoi Daewoo, cherished for nearly a third of a century. Not only awaken the taste buds with time-honored flavors such as sweet coconut milk, refreshing green tea, aromatic lotus seeds, or nutritious chia seeds, our master artisans also introduce two brand new pastes from superior black tea and cranberries exclusively for this reunion season. Each meticulously crafted mooncake by Hanoi Daewoo's artisans boasts a distinct and unique flavor. These exquisite creations adhere to stringent standards of quality, with a meticulous selection of ingredients and the application of intricate baking techniques. It is this unwavering commitment to excellence that has earned the hotel its esteemed reputation in the market for nearly three decades.
Perfectly combining beloved flavors with contemporary designs, Hanoi Daewoo Hotel's 2023 mooncake collection is undoubtedly the top-notch gift to deliver a fulfilling and meaningful Mid-Autumn festival.
Early Bird Offers
Starting from VND 880,000/ box, the 2023 mooncake collection of Hanoi Daewoo Hotel is available for sale at the lobby and Brodard Gourmet from July 28, 2023. The Early Bird offer with a 20% discount applies for orders with the full payment before August 21st, 2023. Attractive deals for bulk purchases.
Contact:
Ms. Hồng: 0918 685 905/ Mr. Long: 0904 332 887
Facebook: https://www.facebook.com/daewoohotel
Website: http://www.daewoohotel.com