THE JOY OF FESTIVE SEASON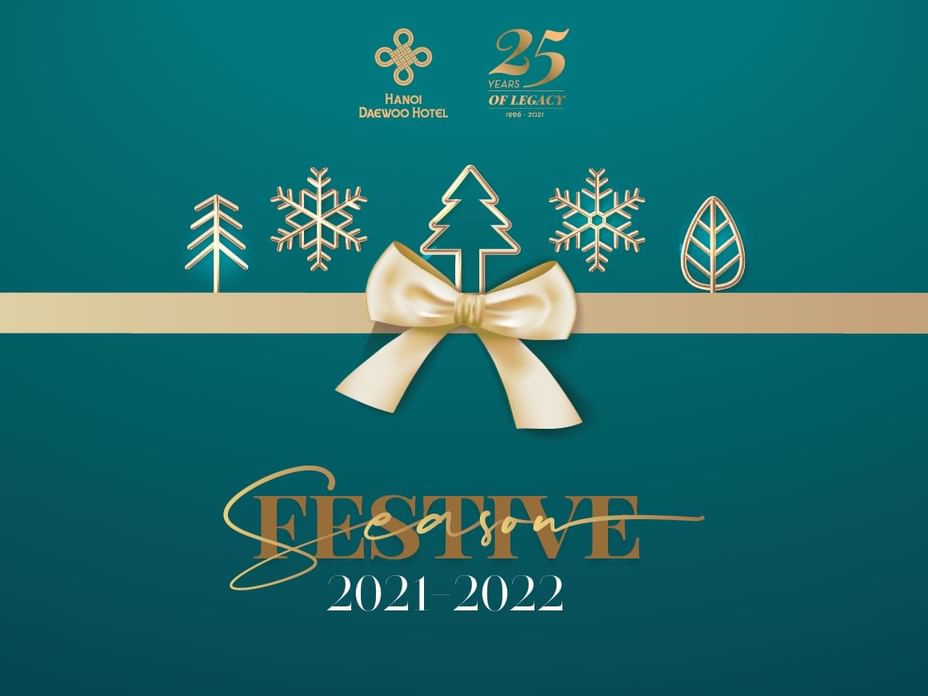 In 1996, history was made when the legendary Hanoi Daewoo Hotel opened its door for guests. As we've turned 25, let's celebrate this remarkable milestone with us and embrace the wonderful festive joys with an endless array of dining offerings.

Unveil our signature festive collection featuring extravagant celebations at our renowned restaurants, sumptuous festive sweet treats at our bakery and lounge, staycations filled with unforgettable memories, or glamorous year-end parties.

From all of us at Hanoi Daewoo Hotel, may your holidays be filled with happiness, prosperity and most importantly, good health!
For further information about our Festive Season programme, please kindly click on the following link: Hanoi Daewoo Hotel - Festive Season 2021-2022

For further information, please contact:
Hotline: +8490 433 2887 (Mr. Long)
E-Brochure: https://bit.ly/daewoo2021festive
Facebook: https://www.facebook.com/daewoohotel
Website: https://www.daewoohotel.com/vi/offers/gastronomy-promotion