NOTIFICATION END OF THE SWIM & DINE VOUCHER PROGRAM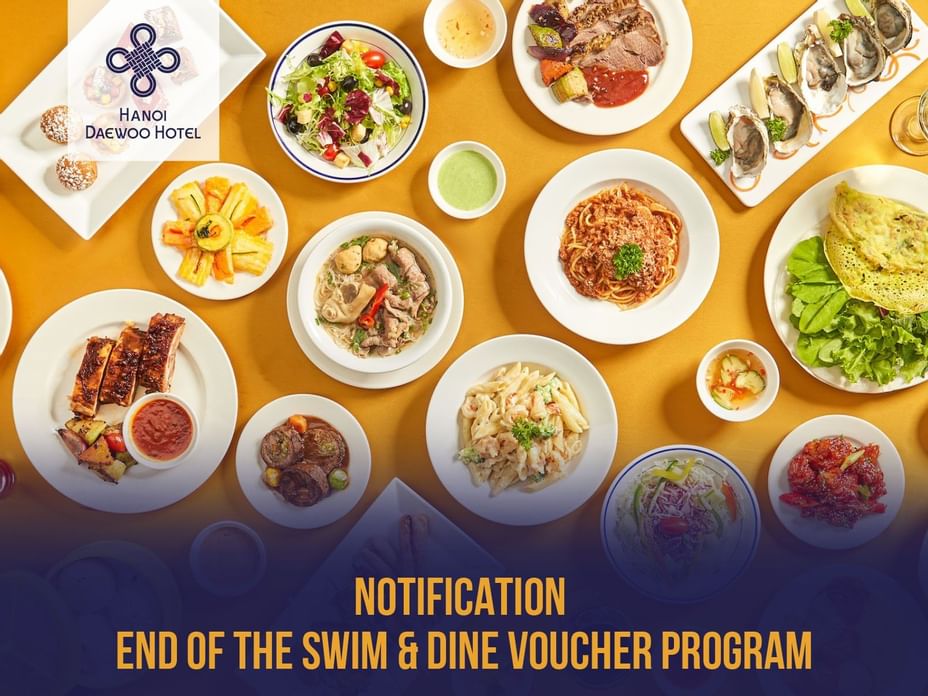 Hanoi Daewoo Hotel Management Team would like to express our appreciation for your kind support of the Swim & Dine Buffet Voucher.
Over the past 6 months of challenges with 04 extensions, the Swim & Dine Buffet Voucher has ended since November 5th, 2021.
We hope to welcome you back to our hotel in the near future. Stay tuned and be ready to discover more surprises on our upcoming attractive offers!
For further information and reservation, please kindly contact us at 090 433 2887.